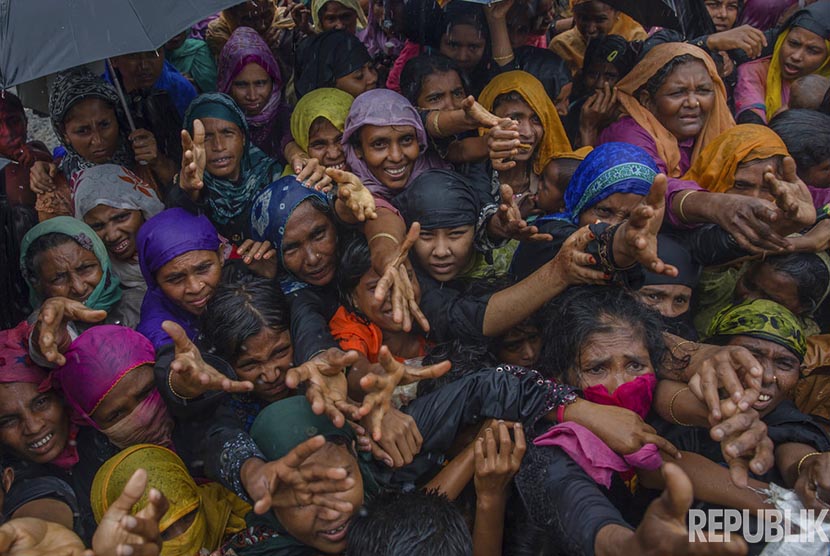 JAKARTA - The National Zakat Board (BAZNAS) the Republic of Indonesia prepared IDR 6 billion to help Rohingya refugees in Bangladesh. The funds are collected from Muzakki (zakat payers) who want to help Rohingnya refugees.
Vice Chairman of BAZNAS Zainulbahar Noor, PhD said as a state institution, BAZNAS together with the Ministry of Foreign Affairs and other humanitarian organizations to succeed this program.
"InsyaAllah, in the the end of January, IDR 6 billion has been given to Rohingya refugees in Bangladesh," he said during a press conference at BAZNAS Office, Central Jakarta, Friday (19/1).
Zainulbahar said, some of the assistance forms is two ambulance cars and one car used for transportation team. The Director of Zakat Distribution BAZNAS, Mohd Nasir Tajang explained BAZNAS had previously distributed food and medical aid for Rohingya refugees.
"There are quite a lot of beneficiaries," he said.
However, he said, after seeing the situation in recent Bangladesh refugees, which today has reached millions of refugees. BAZNAS called back to give more contribution.
According to Nasir, this programs are to supporting of some Rohingya refugees basic needs. First, the refugee shelter, for this BAZNAS will provide mobile clinic (car support). Secondly, the lighting lamps needs, for this BAZNAS will provide lighting lamps through solar cells. Third, the refugees difficulty obtaining clean water, for this BAZNAS will provide of clean water.

(source: republika.com | puskasbaznas.com)