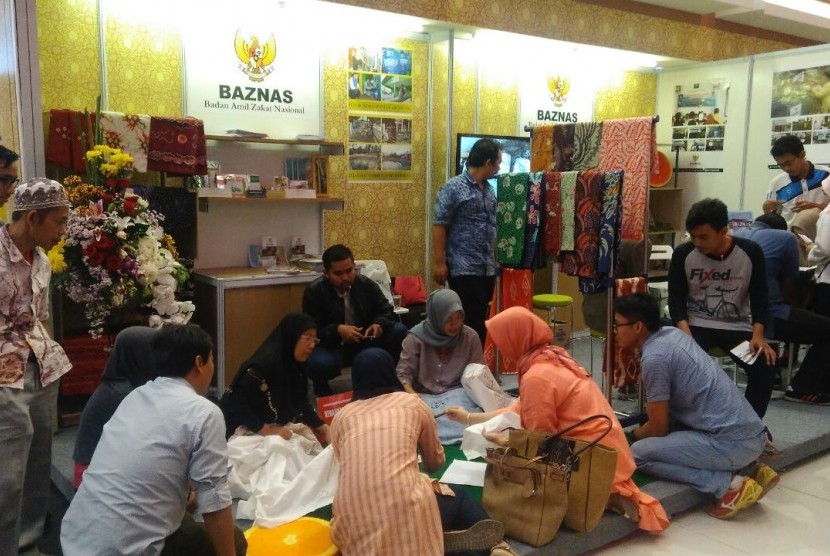 A number of 7,500 poor students who becomes students at the Taman Pendidikan Al-Quran in Yogyakarta, They will receive educational assistance from Baznas Yogyakarta. This assistance is given regularly every year.
"This year, there are 7.500 students of Taman Pendidikan AL-Qur'an (TPA) in the category of beneficeries because they come from the poor families," said Vice Chairman II Division of Distribution and Utilization of National Board of Zakat Yogyakarta Adi Suprapto in Yogyakarta, Thruday (9/3).
He says, the number of students beneficiaries of Baznas Yogyakarta may change every year according to the number of the poor students who enter as TPA  student. The poor student is evidenced by a certificate of poverty from the region or the Social Department of Yogyakarta.
Each of the students will receive assistance about Rp 15 thousand per month. The assistance will be given through the bank account of Jogja Bank every three months. "Every year, there will be four times the disbursement of assistance," he said who called that assistance get inside in Jogja Taqwa program.
Later, Baznas Yogyakarta signed an agreement with the Bank of Jogja related disbursement aid for the poor students. In addition, Baznas Yogyakarta also give apreciation "Zakat Award" for three agencies because all employees already apply zakat 2.5 percent. They are MIN 1 Yogyakarta, Yogyakarta and MTsN 1 SMP Negeri 1 Yogyakarta.
This year, Baznas Yogyakarta will conduct data repeated for the Zakat Collector Unit (UPZ) which exist in the government of Yogyakarta due to change in regional organizations device (OPD) since the beginning of the year. "There should be UPZ adjustment because of different organization name. we will repeat our data," he said who hope the zakat collection process could be conducted without any constraints.
Baznas Yogyakarta estimate that the potential zakat will reach around 6 billion rupiah. this year Baznas Yogyakarta targeting zakat collection reach  5.1 billion rupiah.
Titik Sulastri ,The Secretary of Yogyakarta Government, give appreciation to the agencies that received Zakat Award. "The hope, zakat that conducted gives benefit to the interests of human being," he said.
(Source: http://khazanah.republika.co.id | Transl: herlin/puskasbaznas.com)