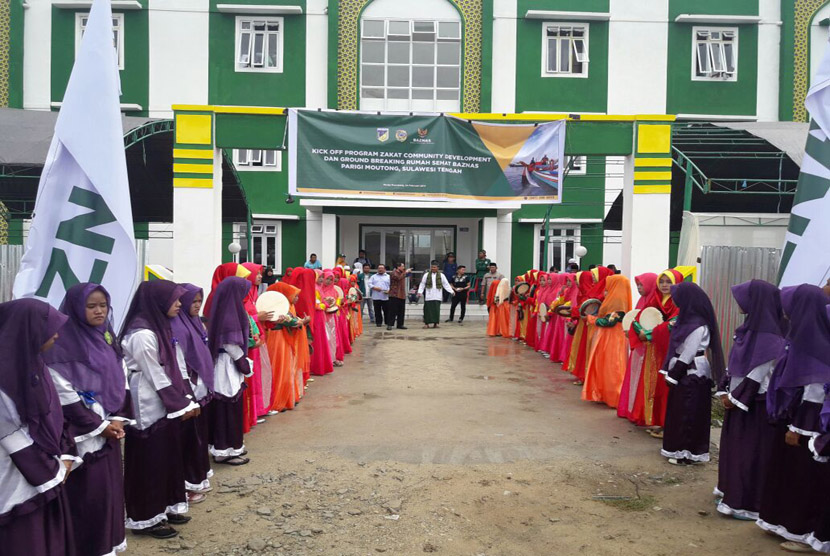 JAKARTA - The National Board of Zakat (Baznas) built Rumah Sehat Baznas Parigi Mountong (RSB Parimo) in Siniu Village, Siniu District, Parigi Mountong Regency, Central Sulawesi Province, worth IDR 4.5 billion.
Rumah Sehat Baznas (RSB) is planned to be officially opened by President Joko Widodo, next week, so that it can serve the medication and free hospitalization for the poor.
The commisioner of Baznas, Irsyadul Halim, stated that the construction and operation of RSB Parimo is fully funded by Baznas, as a non-structural government institution whose one task is community empowerment and poverty alleviation.
"The physical construction of RSB Parimo building is 100% complete. Alhamdulillah, now the process just instalating the complementary tool such as medical equipment, electronic devices, and furniture, which immediately completed and inaugurated by the President, "he said on Thursday (21/09/2017).
his opinion, the construction of RSB Parimo is an excellent project combined with distribution program of Zakat, infak and sedekah (ZIS) Baznas, in the form of  two-floors building on 853 m2 land area that can serve up to 60 patients.
He clarified that RSB Parimo is the 6th built and managed by Baznas after RSB Pangkalpinang in Bangka Belitung Province, RSB Sunda Kelapa Mosque Jakarta, RSB Yogyakarta, RSB Sidoarjo in East Java and RSB Makassar in South Sulawesi Province.
(Puskas News) Source: bisnis.com