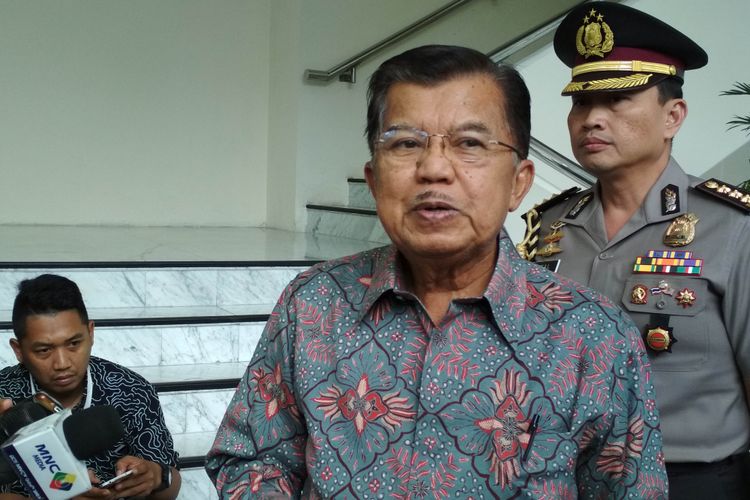 Vice President of Indonesia, Jusuf Kalla said the National Board of Zakat (BAZNAS) The Republic of Indonesia should increase the number of donors (Muzakki) in Indonesia. This was stated by Kalla in the opening of Rakornas BAZNAS 2017, at Mercure Hotel, Ancol, North Jakarta, Wednesday (10/04/2017). "What should be noted is how to improve the Muzakki, that is the most important thing in our efforts here," Kalla said.
According to Kalla, Indonesia has never been short of the number zakat recipients (Mustahiq). "We have no shortage of mustahiq, if there is distribution of zakat people to queue up to jostle, sometimes split the basic needs of zakat," he said.
Therefore, Kalla said, Baznas needs to increase the number of recipients of the currently recognized zakat is still the biggest challenge. "So how does Baznas encourage an entrepreneurship in schools and universities, which is one of the obligatory groups because of fisabilillah," he said. "So I think we are fighting together, do not hunt animals at the zoo, yes it can not only increase," continued Kalla.
Kalla revealed, based on statistics, as much as 1 percent of Indonesia's population dominates about 50 percent of national assets. Most of the 1 percent of the total population is known do not pay a zakat. So the important thing is increasing the amount of zakat payers.
Earlier, Chairman Baznas Bambang Sudibyo revealed that Baznas had a biggest challenge to increase national zakat collection. According to Bambang, the potential of collecting individual zakat this year is 138 trillion Rupiah. From that potential, Baznas has target 10 percent or 13.8 trillion Rupiah that can be collected this year.
Other challenges were expanding the object of zakat, including zakat entities, zakah on stocks, zakat deposits, zakah on mining, and other contexts of zakah.
In 2016, Baznas noted the Zakat Collection, Infak and Alms (ZIS) 5.12 trillion Rupiah. The number is increasing rapidly by 39.5 percent of ZIS's collection in 2015.
Source : http://nasional.kompas.com/read/2017/10/04/22324121/wapres-minta-baznas-tingkatkan-jumlah-pemberi-zakat-di-indonesia | transl : Ayu/puskasbaznas.com